Online skate inspiration, for Inline and Roller Skating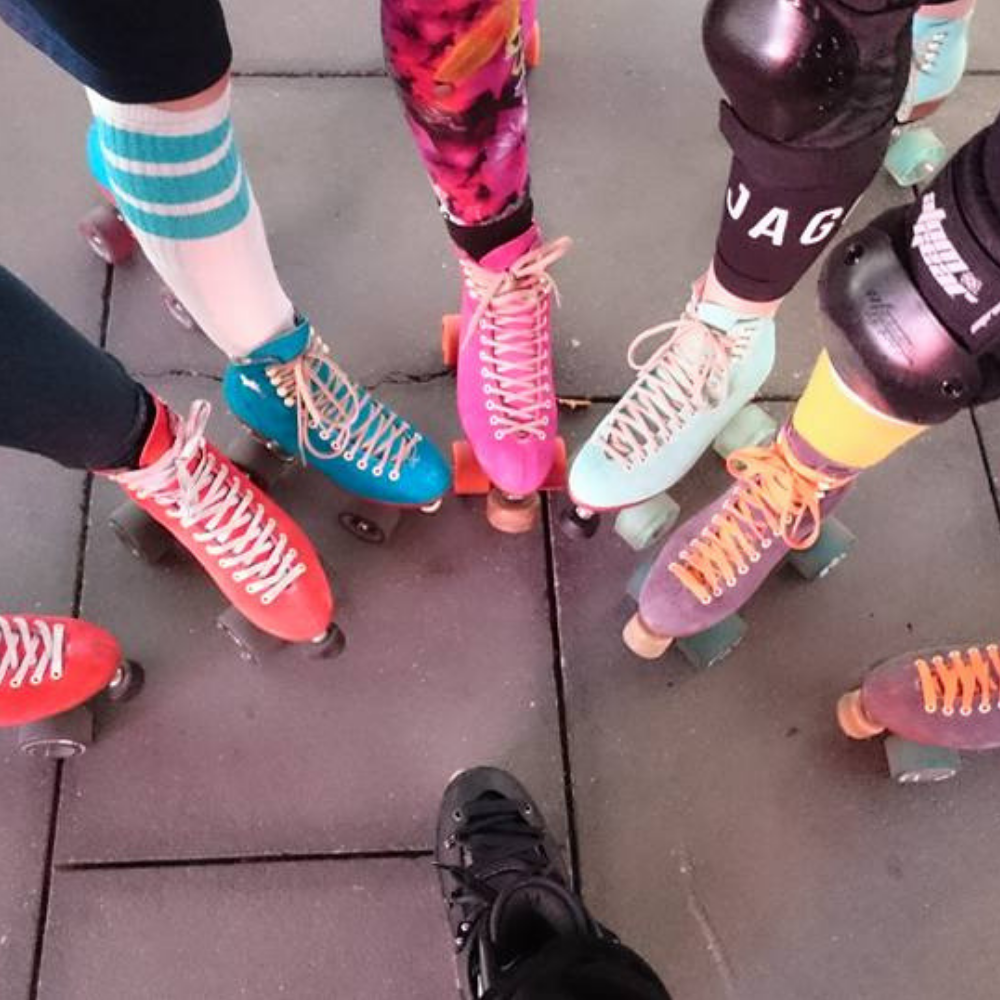 We're so lucky in this day and age to have easy access to a huge amount of skate media. Back in the early 90s when I first started skating, we could only keep updated via the latest magazine or VHS videos that were released. I vividly remember how exciting it was to read up on the latest news, check out the photos and watch the amazing progression of rollerblading with every new media release. It was so exciting and inspiring to watch progressive new tricks done by my favourite skaters over the years. I would always watch a few videos to pump myself up before going out skating with my friends.
Here's a list of some of our favourite online skaters that are a great mix of pure entertainment and instructional content. 
Indy Jamma Jones
Indy's Planet roller skate vlogs are full of positive and high energy content that is very easy to watch and great for skaters of all levels. IndyJamma Jones is a roller skating gymnast making moves. She is a skate instructor, performer, and creator of Planet Roller Skate.
You can find Indy's video catalogue on YouTube and her images on Instagram.
Anti Clique 
Anti Clique's website has a collection of filmed quad skate trick edits from around the world all in one spot. 
Indulge in their Youtube, view all their favourite images on Instagram and stalk them on Facebook.
Skatefresh
Asha Kirkby, Founder of InlineSkateCourse.com (online school) and Skatefresh Skate School (in the UK), is one of the best online inline instructors out there. Keep an eye out on her social media to see if she is coming to your city!
Skatefresh offers inline skating courses here, a whole lot of videos on their Youtube, keep up with everything on her website here or follow her Instagram.
Shop Task
Shop Task creates great instructional videos with Shaun Unwin's unique style. The flow casts are mesmerizing to watch.
You can find them here on their Youtube channel, and while you're at it check out their Instagram and Facebook pages.
Pinto Pony Productions
Pinto Pony Productions Youtube channel is all about city skating. Enjoy watching Bill charge through the street of Toronto and pick up new skills from his instructional videos.
Mushroom Blading
Mushroomblading is inline skating at its absolute creative best. It's hard to explain what this style exactly is, so check it out to see what the fuss is about at their The How To Be Unpopular rollerblading channel on Youtube.
Estrojen (Michelle Steilen)
Moxi rollerskates founder Estrojen (Michelle Steilen) is one of the best rollerskaters in the world and is the leader behind the resurgence of rollerskate popularity.
Talented and humble, Estrojen's social media is inspiring.
While you're on her Youtube channel, be sure to check out her groundbreaking street edit from 2013 or click here.
If your move of an image person Estrojen's Instagram will have you covered.
Feel free to share some of your own favourite skating media links in the comments below.