Getting Ready For TGSS with Kat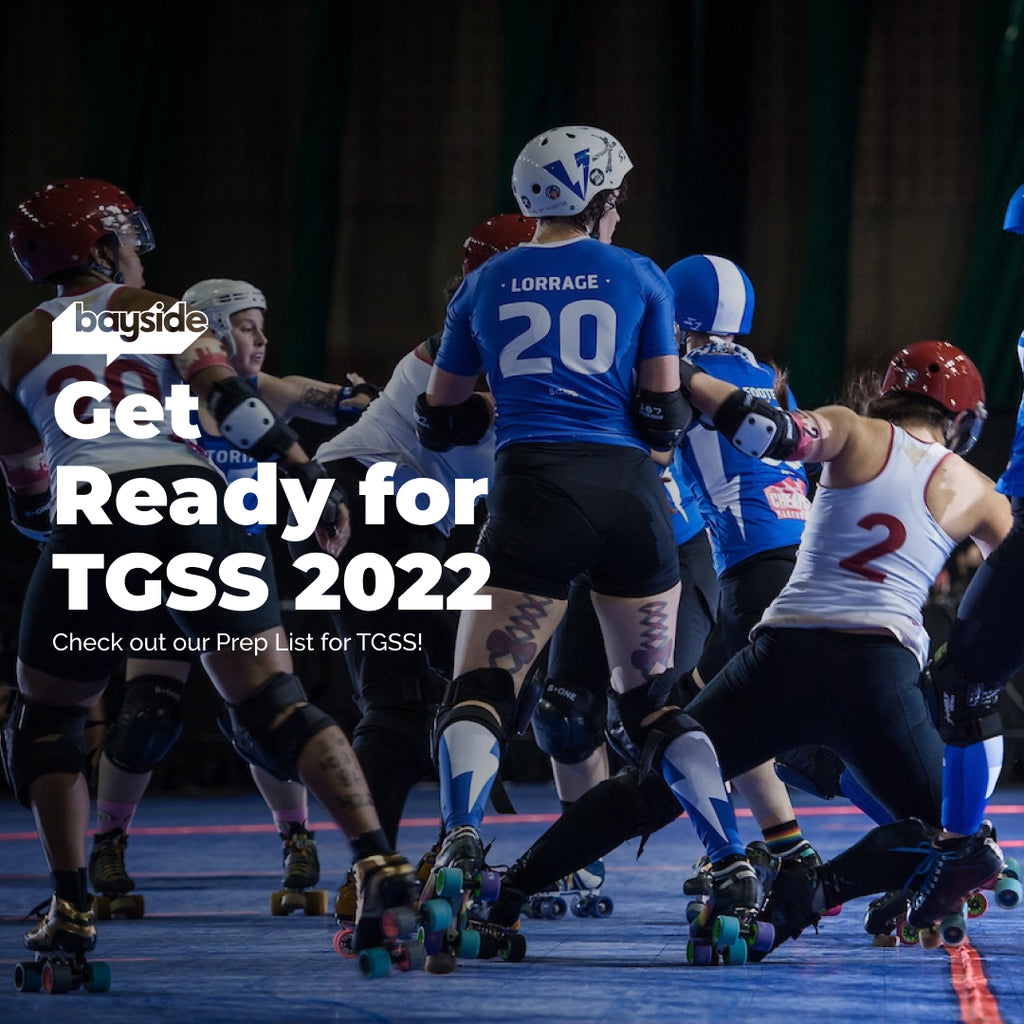 The Great Southern Slam is coming up soon and we know a number of you are keen to go, so we asked our resident Derby expert and TGSS veteran Kat what she recommended to bring!
What would you bring to TGSS?

I am definitely an over packer but probably of the wrong things, I like to make sure I have all my kit.
S-One Team helmet

Sisu Mouth Guard (and a spare because I usually loose one)
Steaks Chest protection

187 Slim elbow pads

Triple 8 derby wrist

S-One knee pads

My skates, Antik AR2 Boot, Arius Plate, Duo Morph Wheels.

I pack both colours for uniforms

Warm jumper and pants that I know will fit over my stinky gear

I am also a very humble owner of Steaks Protective Shorts that have saved my butt many a time as a jammer. For this tournament I will actually be blocking so I will take them and see how I feel after the first game 😃 I should probably take them to training and try them but they are super compressed and I have to absolutely commit to wearing them.

I am also a firm believer in 1 set of wheels, and I will adjust to the venue because I love my wheels and it is part of the fun of skating away.
What you wouldn't take again? What you would take again?
Snacks! Bring all the snacks! I am vegan and usually working the event with Bayside so it helps to have snacks stashed everywhere! Also, if you are on a budget and can't afford to be eating at the food stalls all day this is where your snacks will save you!
I definitely would bring more layers! It is very easy to skate and get all warmed up or even when spectating but the space between games and milling around definitely warrants a jumper and a jacket!
I was incredibly jealous of the amazing after party outfits and even the benchie get ups for the challenge bout. Despite this, with already having so much to take across I was glad I spared the suitcase room, opting for less to carry but I do truly support others dedication to the look!
4 things you wish you knew before going to TGSS last time 
I would bring a chair!!!!! Or something soft for your butt!

A fun and minimal outfit depending on suitcase space!

Buy your merch online or on the first day because it sells out and you will be devastated when you miss out

Make sure you have packed all your skate gear! If you are the type of person who likes two sets of wheels and will change them depending on the floor, don't forget your tool!
Get involved and have Fun!