Matt's Minute #2: Rocker, Anti Rocker, Flat setups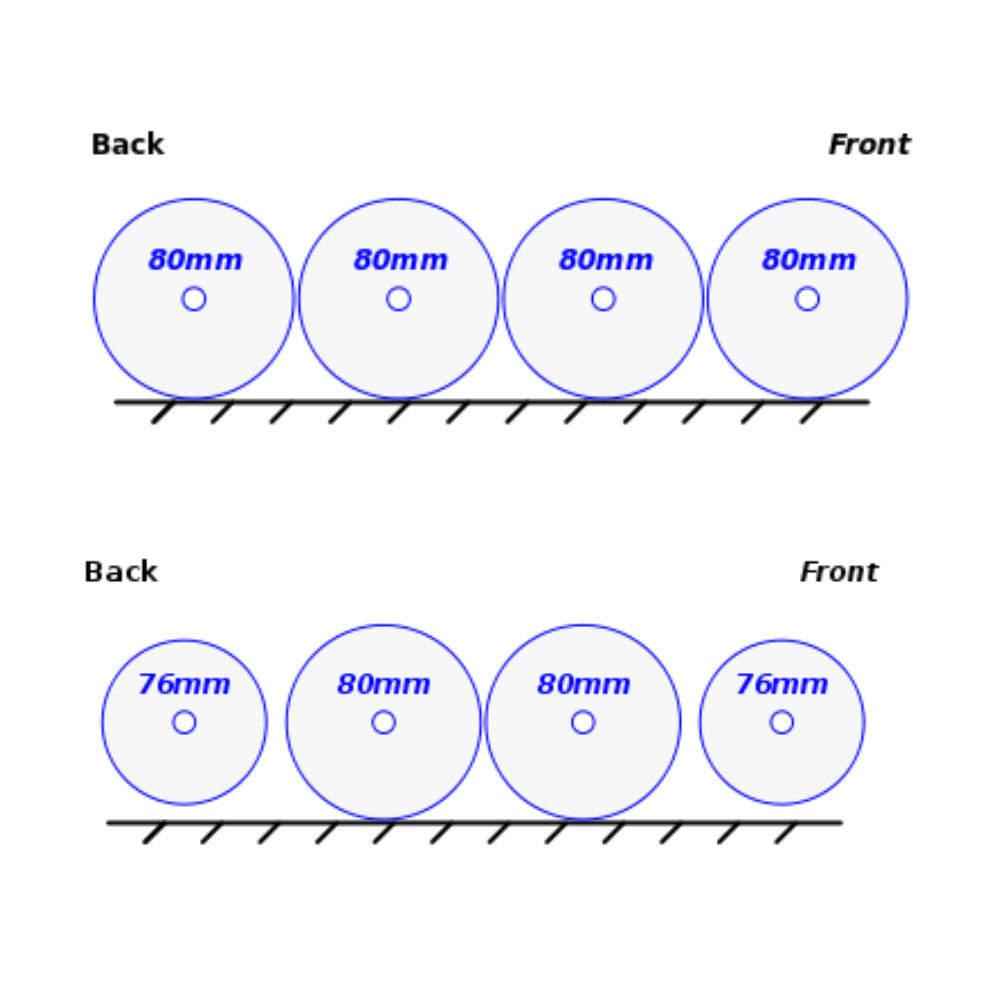 What is rockering?
'Rockering' is the choice to raise the axle and ride height of the front and rear wheel.
If you tip forward, you're skating on wheels 1 and 2.
In a neutral position, you're on wheels 2 and 3.
As you corner hard and shift your weight back, you're on wheels 3 and 4.

This setup means you're only ever in contact with two wheels that are very close together. The reduced wheelbase length and surface contact make the skate infinitely easier to turn.

This was originally designed to replicate the shape of a short ice blade, like on a hockey skate. 
What is anti-rocker?
The opposite of rocker - raising the middle two wheels (or in most cases, using smaller wheels in the middle spots). The purpose of anti-rocker wheels or 'grindwheels' is to assist a skater landing a trick onto the H-block. If you're on coping or a ledge and your skate turns, you don't want those middle wheels rubbing on the coping.
How do I choose between a flat setup, rocker, or anti-rocker?
Rockering (and pre-rockering) is the setup of choice in slalom/freestyle skating, where cornering and spinning are fundamental to the sport. If you know you'll be practising slalom, choose a rockered setup.
If you're definitely going to go to the skate park to grind and slide on ledges, an anti-rocker setup will help you learn many tricks.
For all other forms of skating, definitely stick with a 'flat' setup. That's all 8 wheels on the ground. It's definitely best for speed, it's very stable for beginners, and rolling on 8 wheels will last longer than rolling on just 4! If you're not sure, it's best to stick with a flat setup - many skates can be turned into rockered or anti-rocker setups by buying smaller wheels for the outer or middle positions.
Matthew Clanahan, Bayside Blades
 Check out Matt's profile here, and his personal gear list here.