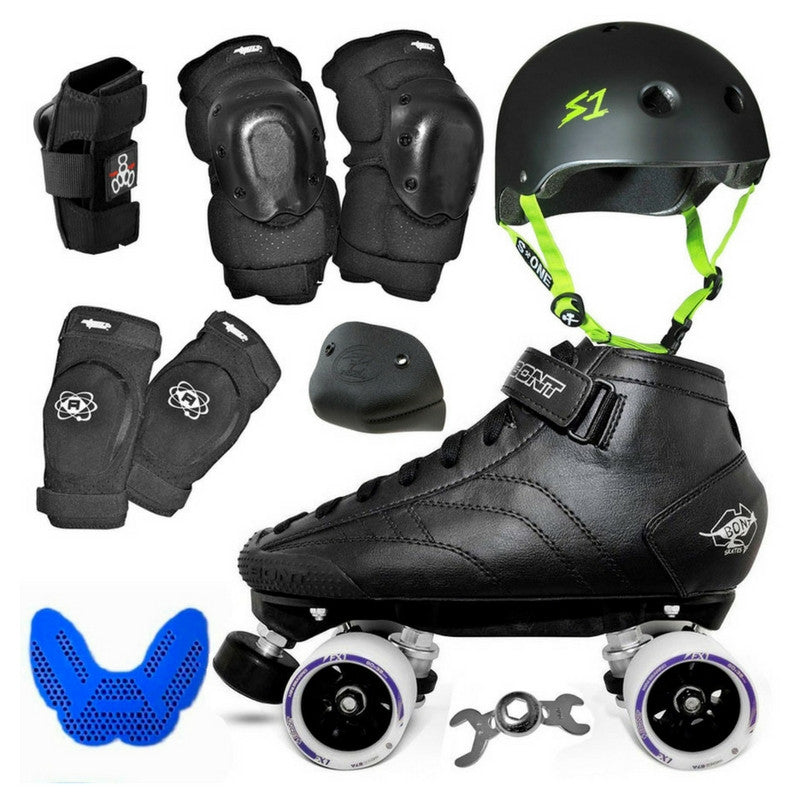 We've updated the Quad Starter and Freshmeat packages!
Some of them had parts that were no longer available, some had some upgrades (SISU mouthguards! Chunky kneepads!). Some simply had their prices reviewed to make sure you're getting the very best deal.
What advice do you want to give every beginner skater, regarding gear?
Get decent kneepads! You'll practice falling a LOT during the first few weeks.
Get a decent mouthguard! You'll be able to talk and drink with it in.
Make sure your skates are fitted tight. Aftermarket wheels and toe stops are a lot better than 'stock' ones.
Toe guards can keep your skates from looking tired and old.
A skate-style helmet protects the back of your head - this is a necessity, look after that head of yours!!
What other advice do you give to beginners?
If you're not ready to commit to roller derby as a Fresh Meat skater, we've also made some packages with just skates and pads, or skates-pads-and-helmet!