The guide to Hard VS Soft Shell Skates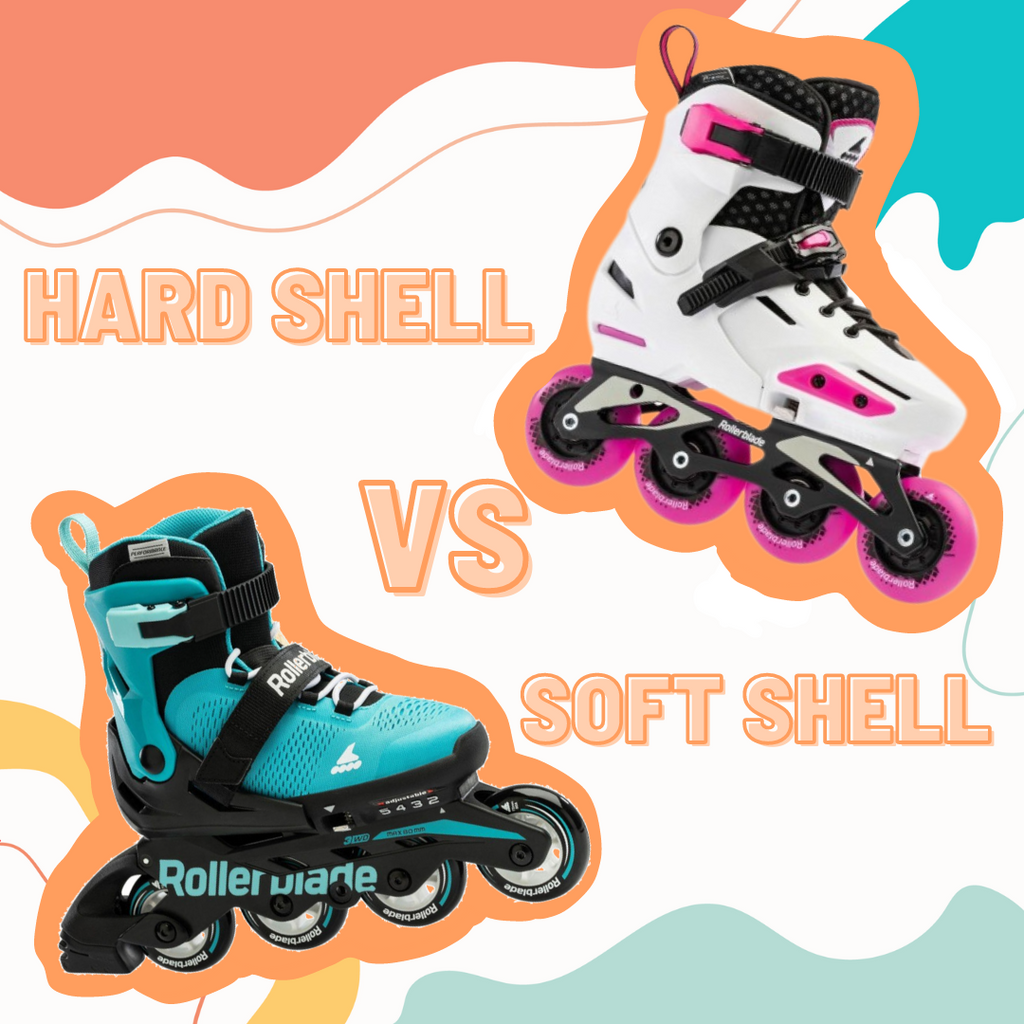 Choosing the right pair of inline skates is crucial for beginner skaters and kids, as it sets the foundation for their skating experience. In this blog post, we will compare two popular options: hard shell skates and soft shell skates. Let's explore the features and benefits of each to help you make an informed decision.
Hard shell skates are perfect if you are looking for stability and support. The rigid outer shell provides reliable protection for the feet and ankles. This design offers enhanced balance and confidence to those who are just starting their skating journey.
One of the notable advantages of plastic inline skates is the customisation options available. Buckles can be adjusted for a snug feel, enhancing comfort and control. With their durability and ability to withstand the challenges of learning, plastic inline skates are reliable companions for beginners.
Soft shell skates are an excellent choice for kids due to their exceptional comfort and suitability for growing feet. The soft exterior of these skates provides a flexible and forgiving fit, allowing young skaters to move freely and comfortably. The lightweight design of soft shell skates reduces fatigue during long skating sessions, enabling kids to enjoy their time on wheels for extended periods without discomfort.
With less break-in time required, soft shell skates provide a quicker and more comfortable transition for young skaters, allowing them to dive into their skating adventures with ease. Whether they're cruising around the neighbourhood or learning new tricks, soft shell skates offer the perfect balance of comfort and mobility for kids to enjoy their skating experience to the fullest.
Choosing the Right Skates for You:
When deciding between plastic and fabric inline skates for beginner skaters and kids, consider your specific requirements and preferences. If stability and support are essential, plastic inline skates offer a solid foundation for learning and building confidence on wheels.
Alternatively, if comfort, flexibility, and a lightweight feel are your priorities, fabric inline skates provide a snug fit and freedom of movement for young skaters to explore their skills.
Remember to take your time, try on different skates, and find the perfect pair that suits your needs. Happy skating!