K2 Sodo - How is it revolutionary?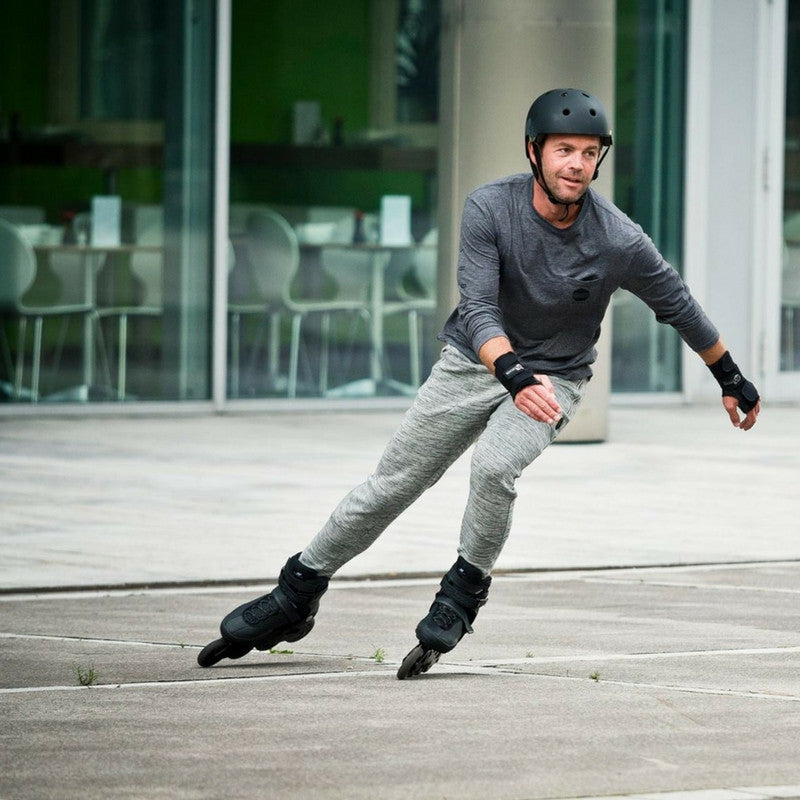 For over a decade, Bayside has been helping skaters explore their creativity through skating. Carving through unusual spots, finding a new bench or gap to jump over, and throwing different movements together is a big part of skating. Have a think about how your skating might be described as 'artistic'!

Before the three-wheel craze taking the world by storm, Leon Basin and the Mushroom Blading community were combining two staple frame choices into one Frankenstein beast for a new style of skating.

Imagine the speed and roll of 100mm wheels, with the manoeuvrability and control of a rockered setup.
For those of you who can skate like a wizard - the new K2 Sodo.
Need to know the specs? This video summarises it nicely.
How is this revolutionary?

Wheel size for street skating has obviously gone full circle. From big wheels, down to 55mm, then back to the recreational sized-wheels (known as 'Powerblading' since 2010). In that time we've seen the core culture of skating move from flips, gaps and hammers to more technical, grinds-focused skating.

Also known as 'grinderblading' by members of the new movement, there's been a comeback of skating faster and with more visually appealing, obviously athletic movements. One of the limits for using a larger wheel is that it hampers your agility - a shorter wheelbase is like a smaller wheelbase on a car, or a shorter surfboard. 

By appropriating the rocker nature of slalom skates, you can roll around with just two wheels on the floor at any point in time. Hello, manoeuvrability!
The complete skate, available in a limited US size range from February, features more than a sexy black colour way and revolutionary frame. The boot is one of the most supportive, rigid and agile boots K2 have ever released. The cuff is stiff and a similar height to many aggressive boots on the market, moving lower than their recreational-style skates. The inner liner still gives that cushy comfort that K2 is known for, and the fastening system is a steel memory buckle!
But I love my boots!

For a limited time, Bayside is holding a few of the frames on their own!!
Load up with whichever wheels you like, slap them onto any UFS boot on the market. Expand your skating vocabulary!