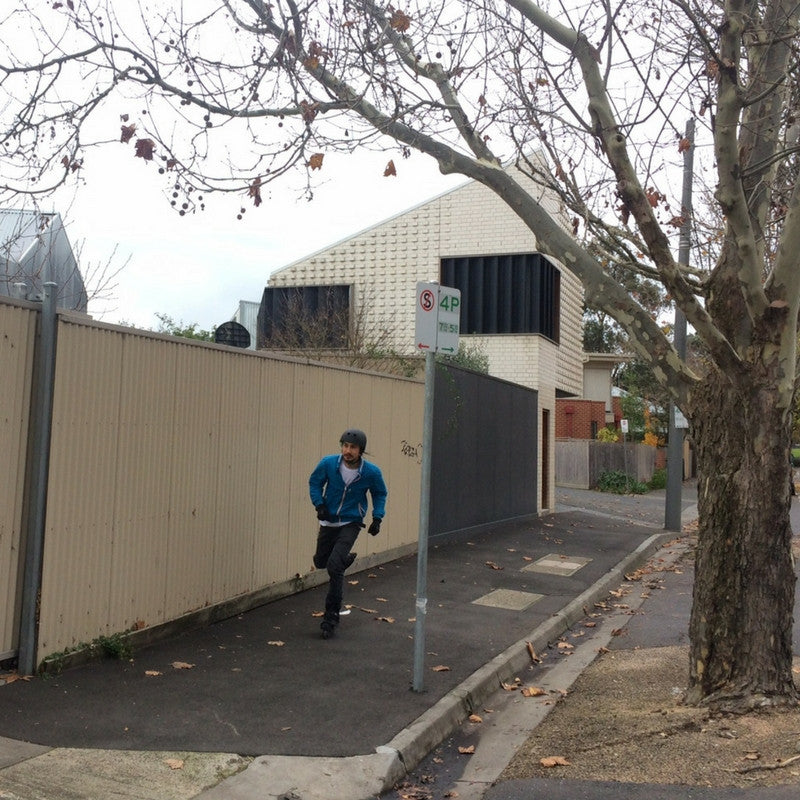 There's a stack of great reasons to keep rolling through the Winter months.
Skating is an activity that can and should be thoroughly enjoyed all year round. Every season brings different fun aspects to skating.
You'll warm up a lot faster than you think.
As skating utilises a full range of body movement, you'll get to a comfortable temperature quickly.  When you start to get too hot, cooling down only takes a few minutes of stopping and letting the cooler weather do its thing. This certainly isn't so quick in summer! No matter how cold it is, I personally always go out with only a light jacket over a t-shirt.
There's less foot traffic.
While pedestrians are at home hibernating, you can enjoy more open pathways and streets. This means you can focus more on your skating and less on dodging around human traffic. Enjoy the extra space available for bigger strides and zipping around your favourite areas.
Crisp air and serene settings.
Some winter days and nights have famously beautiful clear skies. Enjoy the amazing backdrop as you cruise about solo or with friends.
Maintaining your skills
By keeping those skate skills sharp and your body fit through winter, you'll set yourself up for a cracking summer of skating!
As it is not always ideal weather to head out due to rain or strong winds, you could head to your local ice or indoor roller rink for some weather proof fun.
Stuff you'll need 
Skating in Winter requires a little bit more gear to keep things fun and safe.
The main idea is that you want to be able to see and be seen.
To see, use a good lightweight headlight attached to your helmet and/or carry a quality torch to light up any incoming potential hazards.
To be seen, use push bike lights attached to your front, back and/or skates. Wear high visibility clothing with reflective elements.
Basic gloves are great to keep your hands warm and add protection. Don't use your most expensive pair unless you're ok with them being damaged if you fall. Go for a more slim line type to fit underneath your wrist guards.
There's then the usual recommended safety gear of helmet, wrist guards, knee pads and elbow pads.
For ultimate visibility check out the range of Quad and inline light up wheels!
Remember to not rug up too much! You'll find that all those thick layers you have on will quickly come off as you'll warm up faster than you think. It's no fun carrying excess gear around when skating. A light jacket or a couple of thin layers works best.
Some basic stretches before you head out will keep your muscles supple to avoid cramping.
A pro tip is to consider yourself as invisible when you skate. Not expecting anyone to see you is an excellent way of protecting yourself and others.
Skating through winter is a rewarding experience that all skaters at all levels can enjoy. 
Get out there!